PUNJAB DAY CLUB
CELEBRATED PUNJABI MELA IN TORONTO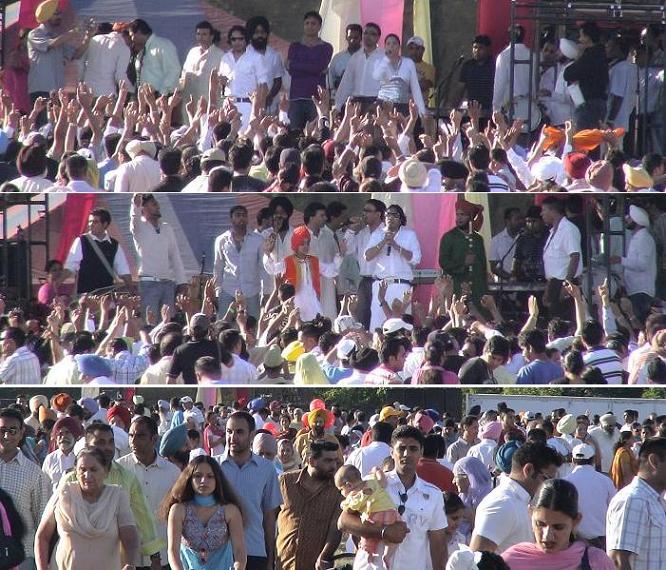 Photos & Report by R. K. Oshoraj
A Punjabi Mela was celebrated in Toronto (at Kennedy & Steels in Brampton Park) on July 21, 2007 and it was organized by PUNJAB DAY CLUB.
A very large group of people with Punjabi origin gathered here to celebrate their Punjabi culture. More than two dozens of Punjabi Singers (male & female) entertained people for more than 9 hours.
The park was full of Punjabis of all ages and it was so over crowded that if someone was separated from their friends it was almost impossible to find their friends again unless you have cell phone to connect with them.
Lots of stalls were evident of typical East Indian snacks such as samosa, tikki, pakoras and chat. Candadian born young kids were also enjoying ice cream in the hot weather. People were also carrying their own ice boxes for water and soft drinks.
Grounds were covered with people and no one could unnotice ladies wearing bright color suits everywhere in the ground. Some middle aged folks were wearing Punjabi dresses i.e. kurta chadras with shamley wali pagri. It just seemed like a mela in Punjab, India. Everyone enjoyed and wished to have more Punjabi Melas like.
Special thanks to PUNJAB DAY CLUB for organizing such beautiful entertaining program at no cost to all Punjabis.
Re-posted on July 23, 2007