Dear Editor,
Do you publish articles in your site written by upper castes also?
Thanks.
Dr.Vivek Kumar, Asstt. Professor
Centre for the Study of Social Systems,
School of Social Sciences
Jawaharlal Nehru University, New Delhi - 110 067
Posted on September 11, 2007
Representing our community
Brother Prem Chumber you are doing hard work to representing our community in the world.

Thanks and best wishes.
Param Kainth
paramkainth@hotmail.com
Vancouver (Canada)
Posted on September 10, 2007

JASPREET SAYS

"YOUNG ARE THE STARS OF TOMORROW"

This is Sucha Ram's son, I am sure that you know my father. You're website is a great contribution to the online world. It shows the current leaders of today and how they are working towards making a better future for the next generation. I would request that we look at the current young leaders in our community that are the stars of tomorrow. This list could include athletes, political leaders, or students that are working hard to bring prosperity to our community. I believe education that will help our community compete with the others and will help complete Dr. Ambedkar's dream. Although we have come to United State of America and have been educated, let us not forget our brothers and sisters in India. I hope start trusts and foundations that we can bring help to these individuals become educated. The education is a tool that will break the chains of Indian Society; business looks at the degrees one hold and their education. Resumes do not ask for Castes; please encourage our leaders to push forth this movement. Thanks for working so hard on this website and keep up the great work. I wish you all the best and the staff. With best regards.

Posted on Sept. 5th, 2007 (07:04 AM)


PROFSSIONALISM


Dear Prem Kumar Chumber,
Thanks for posting my report on California Visit and notes on '
Ambedkartimes.com
' one year copletition. Pictures look great. I can tell now that you have the touch of professionalism that pulls readers attention. All pictures of California Visit are great.
R.K. Oshoraj


POSTED ON September 4, 2007
THE VOICE OF OUR COMMUNITY

Dear Mr. Prem Kumar Chumber,

I would like to congratulate on behalf of the Shri Guru Ravidass Temple and the Sacramento Community for your First Year Anniversary of Ambedkartimes.com. You have showed great determination and hard work for keeping the web site up to date and filled with very valuable information. Your time and effort has not gone unnoticed in the Community and has been a excellent resource for all. The website site has shown great success and complements your professionalism to journalism and your dedication to your beliefs.
Many have said great things about www.ambedkartimes.com and it has been my pleasure to say that I personally know you and how much of an excellent addition you are for the voice of our Community. You have set a excellent example on how to establish a voice for our Community and I believe many more will follow.


Thank you for enabling our Community another voice in the digital arena and providing the inspiration for others.

Best wishes for many years to come,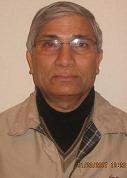 Kewal Krishan Bolina

President
Shri Guru Ravidass Temple,
Rio Linda, California (USA)

Posted on Sept. 4th, 2007
THE GREAT BABA SAHIB DR. B.R. AMBEDKAR
This is Love deep Jhamat, or as u would know me, Dharam Paul Jhamat's oldest son. I really like your site because it shows us how the great B.R. Ambedkar has helped our whole community by showing us the way to overcome huge obstacles. It also teaches many of us kids who have spent our whole lives in America about who we are and what we can do if we try. I just have one request for u uncle Ji and that is if u could post the wedding pictures of Balvir Boparai on your site again, so we could see them again.
LOVE DEEP JHAMAT
S/O MR. DHARAM PAUL JHAMAT
BAY AREA (CALIFORNIA)

Posted on Sept. 4th, 2007
Indian Buddhist Society Toronto, congratulates
Ambedkartimes.com on successful completion of first year of website
Ambedkartimes.com website is connecting our community globally.
Personally, I was able to read more about our great scholar, writer, political thinker and great personality Dr. Ronki Ram's very impressive articles based on his unique and intensive research.
A website must have lots of required user friendly features like easy search function, new and easy to read online content, changed color of visited links, acceptable font size for most of the users, page titles for easy navigation, no pop up information that interrupts readers, answer to users' questions, pictures and graphs for self explanation of information, being aware about users requirements, providing credible content and well organized content to sustain current readers and invite new to the site.
All above features are evident in Ambedkartimes.com that makes this site more frequently visited site for our new community activities and for important information.
We had the pleasure to share our activities with viewers of this site across the globe that had us motivated to continue our mission and to keep each and everyone informed.
If we were to suggest anything for this site; we would suggest that Mr. Chumber must keep his site updated with new and credible content.
All articles and information should be checked for its authentication. Information received should be verified prior to posting on the site. An improved quality of pictures will impress viewers and keep them bringing back. Also, continue inviting suggestions on an on going basis for the site.
Finally, we commend Mr. Prem Kumar Clumber's laborious work, dedication and commitment that are making it happen for all of us.
His committed dedication to host the site is highly appreciated and we wish him great success, good health and good luck for future.
May Lord Buddha shower him with happiness, peace and prosperity!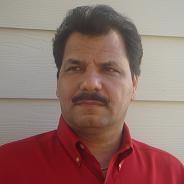 Raj Kumar Oshoraj
Vice President
Indian Buddhist Society Toronto (Canada)
POSTED ON SEPTEMBER 2, 2007
Azad Jalandhary

Congratulates to ambedkartimes.com
on its very first anniversary
Dear Shri Chumber Sahib,

I hereby send my heartiest congratulations on one year completion of your Ambedkartimes.com. You have diploma in journalism and also happen to be the editor of Quami Udarian Jalandhar and some other local news and magazine. I am glad that you have dedicated this web-site to Baba Sahib Dr. B. R. Ambedkar in the memory of Babu Mangu Ram Mugowalia as well as Bhagwan Valmiki Ji, Shri Guru Ravi Dass Ji, Sat Guru Kabir Sahib Ji and Sat Guru Baba Nam Dev Ji.
You have done remarkable job by publishing supplements on Gurpurb of Shri Guru Arjun Dev Ji, Shri Guru Ravi Dass Ji and also about Ghadri Baba Babu Mangu Ram Mugowalia Ji (A founder of Ad-Dharm Mandal Punjab). Please continue this great work. I am sure that one day the community will definitely appreciate you & your work to make this web-site. I wish you a great success.
With best wishes,

Azad Jalandhary
Shiromani Kavi
(California, USA)
POSTED ON SEPTEMBER 2, 2007
Ambedkar Mission Toronto (Canada)

Congratulates to ambedkartimes.com


I would like to congratulate Mr. Prem Kumar Chumber, editor of ambedkartimes.com for putting together an excellent website where we all can network. His dedication to this website is stupendous and in the end producing a website we are proud of him.

Mr.Chumber is doing our whole community a favor by hosting this website. He is a very charismatic and dedicated person who is leading our community into the modern world and the future. He is also selfless and does this for the community, not for himself and he is a perfect example for our community.
I believe that to better ourselves, we have to look deep within us and find out who we are. We can try to be like someone but we can not and this is why to better ourselves we should look for the answers in our past and present so we can change the future of our community and make the leaders of tomorrow even better. He began the process to changing our community for the better and we should all take part and help change our community for the better.
Mr. Chumber, all the best with your website and all the services it offers and keep up the superb work you have done! Once again we wish you all the best and we will support you whenever needed.
Sincerely,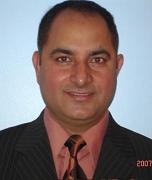 Anand Balley
Gen.Secretary
Ambedkar Mission (Toronto)


POSTED ON SEPTEMBER 2, 2007


===========================================================================


CONGRATULATIONS TO


SHRI GURU RAVI DASS SABHA OF NEW YORK



India's 60th Independence Day The float of Baba Sahib Dr. B. R. Ambedkar, the first of its kind in the world history, Dr. Ambedkar was architect of Indian Constitution and Social Reformer. As followers of Dr. Ambedkar we are very happy and proud of Shri Guru Ravi Dass Sabha (New York).


May the ones are blessed who devoted their time and financial support at this event. Baba sahib is well known patriot Personality in American History. By doing this kind of events will highlight Baba Sahib in today's American Eyes.

As once said, we are very thank full for such originations those who, put their intensive time and efforts to keep our Saviour Baba Sahib Ambedkar.

Mission

alive. Ambedkar Mission (

Toronto

) extends their support to Shri Guru Ravi Dass Sabha to do more and more historic events.

In appreciation we would like to thank the www.ambedkartimes.com (Prem Chumber) for keeping us updated.

In the Mission,

Anand Balley,
(General Secretary)
Ambedkar Mission. (Toronto, Canada)

POSTED ON AUGUST 27, 2007

=================================================================================================

RETIRED US ARMY COLONEL G.B. SINGH


WILL DISCUSS GANDHI'S RACISM AT KING CENTER

Dear Mr.Chumber,

I am contacting you on behalf of Organization for Minorities of India. We are sponsoring an event which will occur at the Martin Luther King Jr. National Historic Site in which retired Army Colonel GB Singh will speak about Gandhi's blatant racism toward dark-skinned peoples, exposing the myth behind the popular view of Gandhi; a myth so well preserved that the Martin Luther King Jr. Center in Atlanta contains a statue of the racist-minded Mohandas Gandhi. We believe that this will be an informative event not only for African Americans but for Dalits as well.

If you know of a way to inform any Dalits living in the Atlanta area about this event your forwarding of this information to them or letting us know how to do this would be very much appreciated!

About Col. Singh - Col. G.B. Singh is a retired U.S. Army medical officer. He has been stationed in many parts of the world, including twice in South Korea. He is also a professional student of Indian politics, Hinduism, and the life and teachings of Gandhi. His latest book, "Gandhi: Behind the Mask of Divinity" (Prometheus Books, 2004), explores little known facets of Gandhi's life, placing particular focus on his many years in South Africa.

About OFMI - The Organization for Minorities of India (OFMI) was created to educate people about the history and current role of the major religious and cultural Indian minorities, which include Buddhists, Christians, Dalits, Muslims, and Sikhs. Our goal is also to encourage dialogue and understanding between Indian and non-Indian minorities.



About the event: The event will be held at the martin Luther King Jr. Center on Sunday, August 26th from - Everyone that is available to attend is welcome.

Thank you for your time, I look forward to hearing from you.

Zach Fuller

POSTED ON AUGUST 24, 200

7

===========================================================================

SPECIAL THANKS TO

SHRI GURU RAVI DASS SABHA OF NEW YORK


Our special thanks to Shri Guru Ravidas Sabha

New York

and to all Punjabis who took first historic step to highlight Baba Sahib Dr. B.R. Ambedkar in India's 60th

Independence Day

Parade in

New York

.

NRI Punjabis have played a lead role in spreading and promoting Baba Sahib Dr. B.R. Ambedkar's mission around the world for over fifty years. They have always offered their services and finances voluntarily for the community support.


I must mention here that the main organizers and financers of Baba Sahib's float were our Punjabi brothers and sisters of New York along with other Indians. We extend our support from around the world to encourage them to do more such historic events.


We are proud of our community members who dedicate their time and money to spread Baba Sahib's Mission of Liberty, Equality and Fraternity. Today, we are proud of all who organized Baba Sahib's float for the parade. Our special thanks to Shri Guru Ravidas Sabha and all Punjabi brothers and sisters for their support and financial help that made it happen.


Also, we appreciate AMBEDKARTIMES.COM for posting beautiful pictures of the float.


Yours,
In mission,
Raj Kumar Oshoraj
Indian Buddhist Society Toronto, Canada

POSTED ON AUGUST 24, 2007

=================================================================================================


DR. RONKI RAM'S ARTICLE....


I chanced to hit the website-found it a veritable treasure of much needed background info on the historic travails & triumphs of the community. Recently had read Dr Ronki Ram's article in Tehelka on Dera sacha Sauda-it was indeed revealing for its Dalit Dimensions Dr Ram's article on Ad Dharm Movement on the site is of encyclopedic reference It is really gracious & thoughtful of u to report the passing away of Judge I D Pawar , a veteran of the community Hope the high quality of material on the site wd be scrupulously maintained. All the best wishes,

Sincerely,
Baal Anand
baal.anand@gmail.com


POSTED ON AUGUST 20, 2007




R. K. OSHORAJ PRESETNS HIS THOUGHTS


ABOUT THE WEBSITE


Raj Kumar Oshoraj
Vice President,
Indian Buddhist Society, Toronto (Canada)

I would like all of you to join me to commend an honest and hard working personality of our community who is known by all of you for the past years and I am sure you will all agree about his dedicated hard work.

He is one and the only Mr. Prem Kumar Chumber, Editor, Ambedkartimes.com.

Mr. Prem Kumar Chumber is doing a commendable job by hosting Ambedkartimes.com website with a great dedication. He is an example of integrity, honesty and loyalty. We must learn a lesson from him to serve our community without any personal benefits.

Our community certainly can benefit by having such personalities who are honest and dedicated, however, there are some people who pretend to be the community workers and expect money in return of their services. Some of them think, after a while, community will forget about their false promises and they can come and try to get more money without explaining what they have done with the money they took years and years ago. They call themselves to be working in the service of the community but in actual, they are surviving on the pity of their own community.

How our community is surviving; it is because of the people who are quite the opposite and Mr. Prem Kumar Chumber is one of them. He spends his own money, time and efforts to serve the community. He works very hard days in and days out without any personal benefit and without the expectations of any financial help of others.

I personally assure you and also I think I can take the liberty on behalf of all those people who have used your website services over the years without any cost, all will stand by you if you ever needed any support.

Mr. Prem Kumar Chumber, all the best for your community services and keep up the good work.

May Lord Buddha bless him with peace and good health!

===============================


www.ambedkaritmes.com appreciates Mr. R. K. Oshoraj's kind words about the website and the editor. We will definately do best with having support from our valuable viewrs.Once again thanks to Mr. R.K. Oshoraj.

Editor

www.ambedkartimes.com

POSTED ON AUGUST 17, 2007


MR. SAURAV ARYA PRESENTS HIS THOUGHTS



'DALITS AND MEDIA'!




It is hightime to start social networking at mass scale. Internet has been a great boon to dalit movement
and now Dalit NRIs,Intellects and Students are in touch with eachother.
I have been involved in social networking with fellow ambedkarites since 2004.
When I was in second year of my undergraduation in IIT Kharagpur, i was quite excited
to see yahoogroups like : dalits-international, BudhistCircle, apnaIIT etc.
) and started working as a Purchasing Engineer in Danieli Headquarters,Buttrio,Italy.